We Sell Music… Audio Equipment is Simply a Means to that End…
Promusica Audio offers a listening environment where you can take your time and make informed decisions, based on your own observations and tastes.
Our goal is to offer quality, value & commitment to our clients, offering our knowledge and expertise of best audio technologies available today. 
Tuesday   12 pm – 5 pm
Thursday 11 am – 5 pm
Saturday  11 am – 4 pm
Other times or days by appointment
Stop in and Listen
Let Us Help You Build The Best System You've Ever Heard.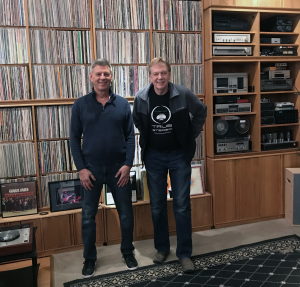 Pro Musica was co-founded by Ken Christianson & John Schwarz in 1983. Founded to share both our passion for music & fine audio equipment.
Our goal is offering quality, value & commitment to our clients through our continued research of both recording & playback with the best audio technologies available.
About The Owners
John Schwarz – Pro Musica Founding Co-Owner & Audio Technician.
John combines his intuition, critical listening and musical sensibilities with extensive technical knowledge and experience in the field to solve the sorts of problems building ideal audio playback systems – of all types, sizes, costs for all kinds listening rooms, musical genre, and preferences.
John has been recognized for his unique expertise and perspectives throughout the audio community and the audio industry for decades.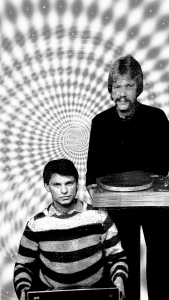 Ken Christianson – Pro Musica Founding Co-Owner & Recording Engineer.
Ken started his first recording company in 1976, his True Stereo Recording techniques have been chronicled internationally.
Ken began teaching at Columbia College Chicago in 2000 – continuing his Recording Master Classes while maintaining an active schedule of recording sessions.
Ken has worked closely and recorded with a vast array of artists including: Charlie Haden, John Taylor, Norwegian Chamber Orchestra, the Allergi String Quartet,  Bonnie Koloc,. [Complete Catalog Link]
Ken has produced well over 100 released CDs LPs and Hi-Res downloads in addition to an infinite catalog of not yet released personal recordings which are available to hear at the ProMusica's store and studio. Ken's life's work is seeking the pure enjoyment of music

Design & Logical System Upgrades
We can help you make informed decisions  – based on your own observations. Our innovative system designs combining the best of new & old technologies, responding to the unique characteristics of individual – subjective listening styles, room specifics, budget big & small.
Professional Installation

Complete installation for all systems, We can suggest optimal system setup, placement & acoustical treatments optimize your system playback for the best sound in your rooms at home.
Factory Authorized Warranty Repair
We Service What We Sell – Usually on site. We provide ongoing support for our customers.

Turntables

Expert: Setup, Repair, Tuning And Cartridge Loading

Call Us & Come in and Listen

Try out different components and combinations and ideas. Let us help you build the best audio system you've ever heard

We welcome people passionate about music for listening sessions and live music recording sessions.
Enjoy listening to your favorite music on high quality audio systems, and discuss methods of capturing the artist's true intent through recording. Learn about True Stereo recording from Pro Musica co-founder Ken Christianson, world class engineer and instructor of master recording classes at Columbia College; get the expert technical advice of John Schwarz, also co-founder of Pro Musica.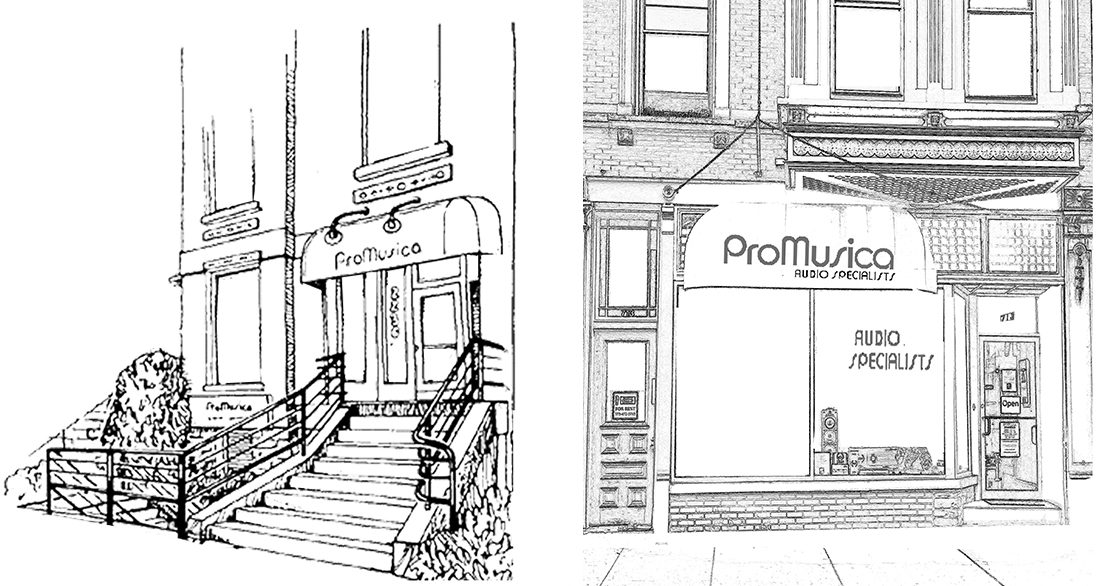 Tuesday   12 pm – 5 pm
Thursday 11 am – 5 pm
Saturday  11 am – 4 pm
713 W. Wrightwood Ave.,
Chicago, IL, 60614
Parking available